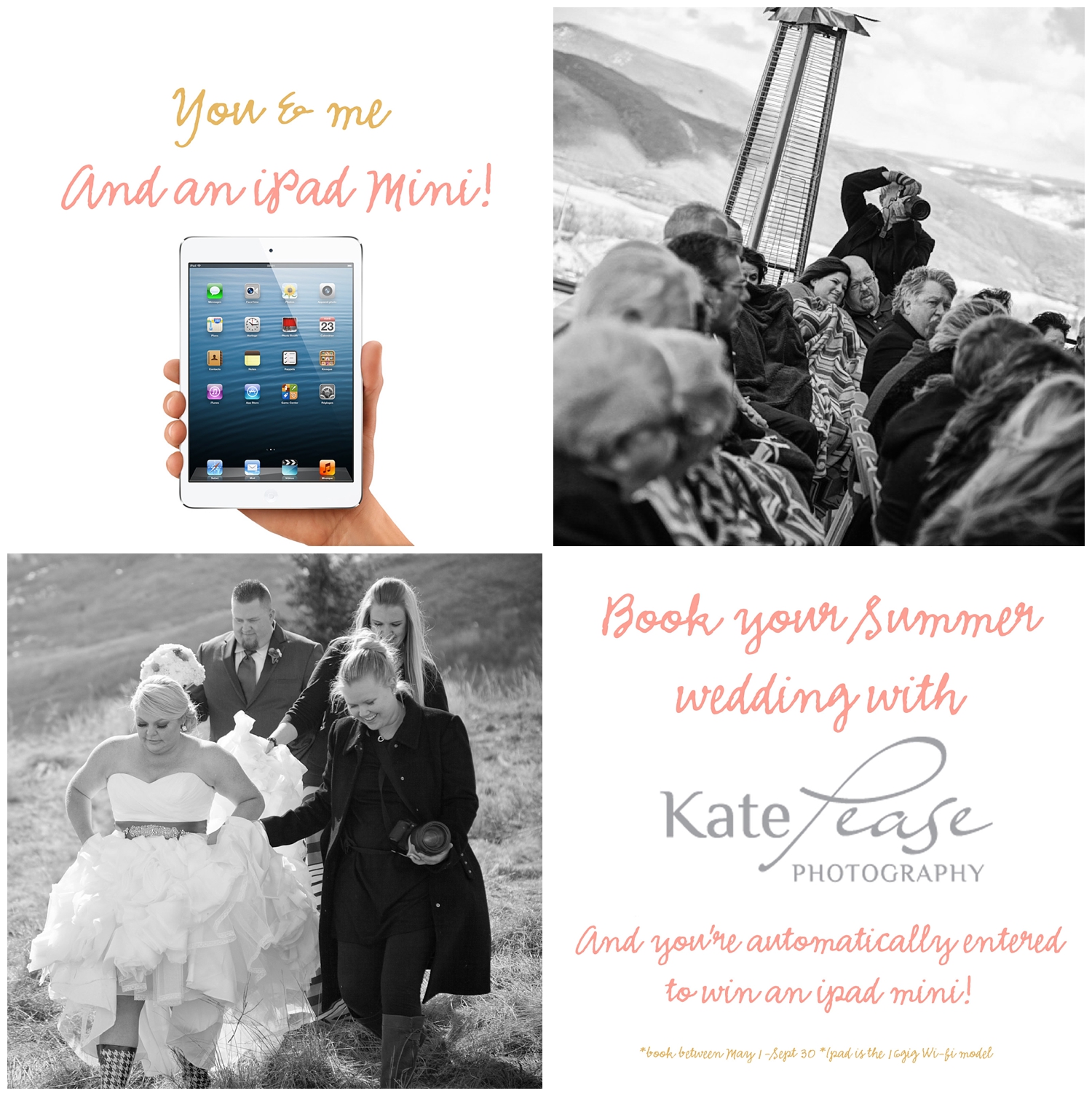 I am going to be giving one of my summer brides an iPad mini as a wedding gift!
Book your wedding with me, and you're entered to win! Multiple entries are available based on package booked.
Email me if you're interested in making beautiful photo memories with me, and we can make it happen!
I'm not fully booked this summer so…your chances are looking really good to put that pretty little gadget in your hands!
When in panic mode it's interesting that we would probably grab photos rather than valuable jewelry. This impulse to save our recorded memories is a powerful force which tells us much about the role of photography in our lives and our constant desire to distil our most precious moments into images. We preserve the important events and people in our lives. Images are much more than a simple record. Photography speaks to the best and most generous part of our human nature. Photography allows us to express ourselves through an art form. We notice a beautiful landscape or an old man's lined face and we want to capture it. These are just some things that I want to share in my website. I want to show how beautiful the world is with my photography. Starting my website is not as easy as it seems, website traffic helped me get started.
Thanks Erin for the photos of me shooting!