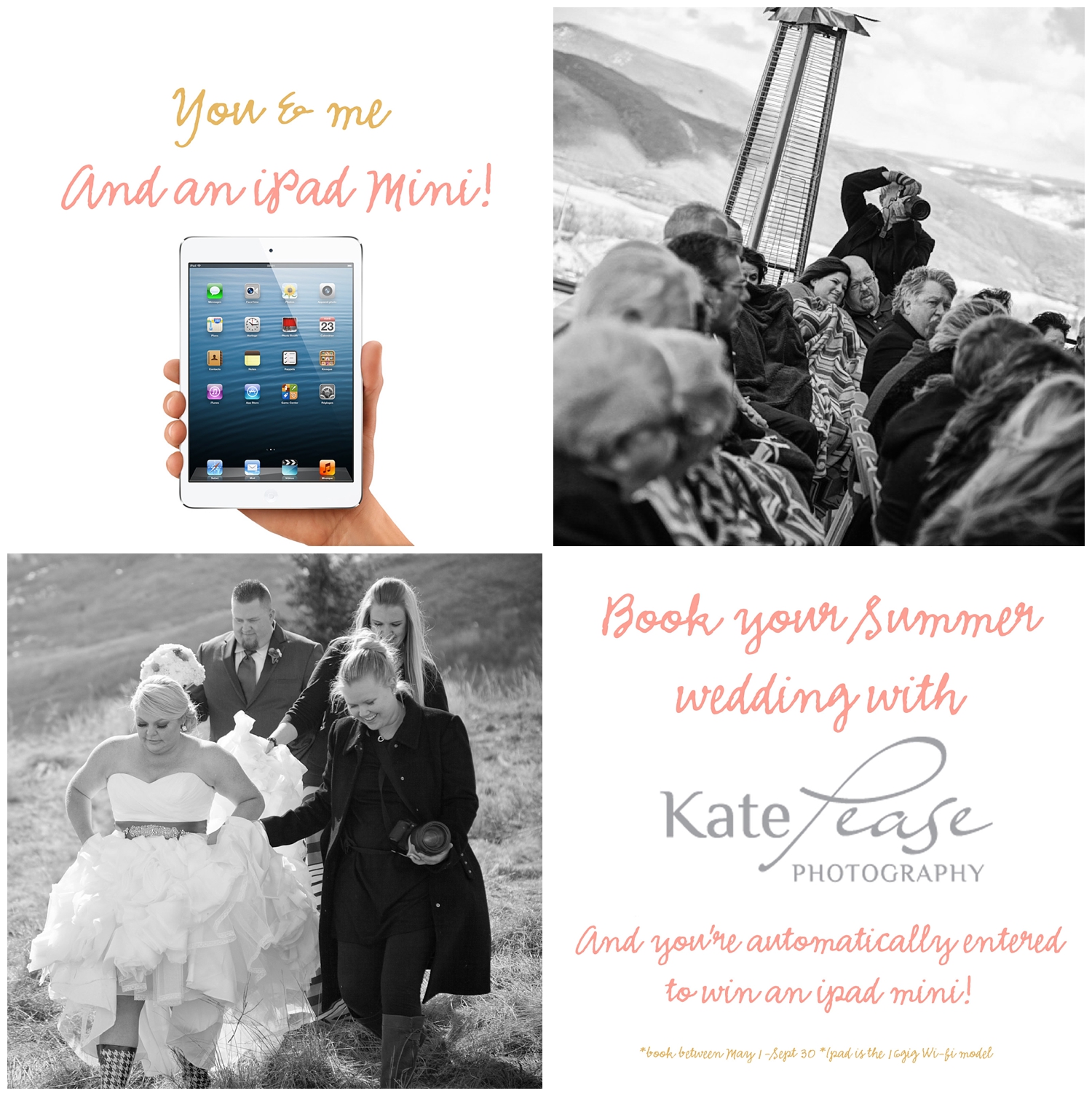 I am going to be giving one of my summer brides an iPad mini as a wedding gift!
Book your wedding with me, and you're entered to win! Multiple entries are available based on package booked.
Email me if you're interested in making beautiful photo memories with me, and we can make it happen!
I'm not fully booked this summer so…your chances are looking really good to put that pretty little gadget in your hands!
Thanks Erin for the photos of me shooting!